Where is the Shop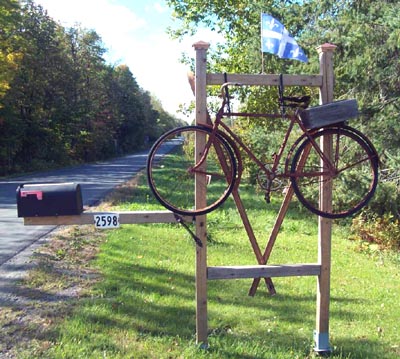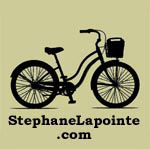 StephaneLapointe.com
2598 2è rang
Sainte-Justine-de-Newton
Québec, J0P 1T0
See on
Google Map...

450-764-9226


velo@stephanelapointe.com
You are welcome if you wish to come at the shop to purchase a bike but an appointment is required. The shop being about 1 hour from downtown Montreal by car, the vast majority of customers have the bike delivered to their home or workplace for a test drive and purchase. Note that the bike prices include delivery and all bikes ready for sale are already shown on the web site.
Appointment required
Phone 450-764-9226 before coming to fix an appointment and discuss the bikes you are most interested in. A bike can be put aside and reserved until you try it, to avoid coming here for nothing.
If you don't have an appointment chances are great nobody will be present to serve you, or something else might have priority and you will be asked to come back another day.
Directions from Montreal or Ottawa
From downtown Montreal it's about a 1 hour drive. From Ottawa it's about 1 hour 15 minutes. Check with Google Map...
Highway 40, exit 17 for St-Lazare/Hudson
Route 201 South for about 10km, go up the hill and down on the other side
Turn right on Chemin Sainte-Marie
Go straight for about 10 km in flat fields. After a while the surrounding becomes forest, road not so straight anymore.
Chemin Sainte-Marie changes name for "2è rang" so you are actually already on the street
The address is 2598 on "2è rang" , at the corner of "Montée Noire"