We are CLOSED - Opening April 12th, 2019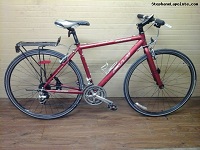 HYBRIDS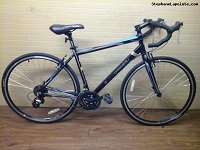 ROAD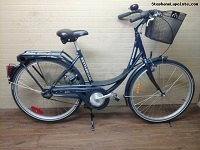 CITY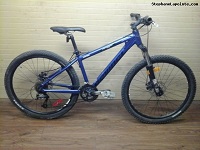 MOUNTAIN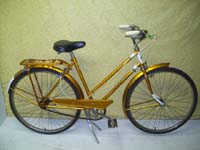 ANTIQUES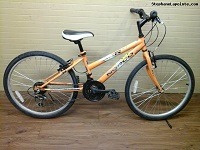 KIDS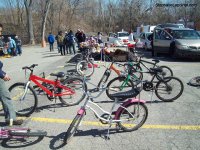 $99 or less
ALL
including Folding Bikes - Trailers - Tandems - Delivery Bikes - Recumbents..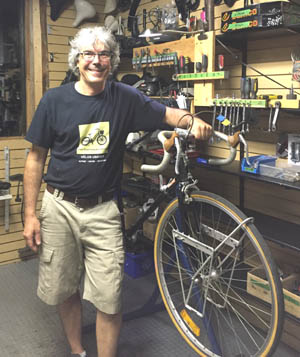 Why Purchase Here ?
Get expert advice - Bikes are fully tuned and tested - 30 day warranty - Free delivery - Trade your old bike for a rebate - Learn more...
HOW TO PURCHASE
1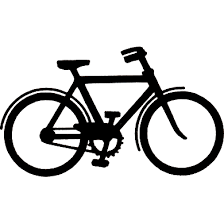 SELECT BIKES FOR SALE
Browse the bikes currently available and take note of the ones you are interested in
Select bikes suitable for your height. In the description of each bicycle you will see "Your height: 5'2" to 5'6" (156 to 168cm) ..." for example.
All bikes currently available are already listed on the web site. The list is automatically updated each time a new bike is reconditioned and ready for sale. Please don't phone to ask if we would have other bikes available.
Read the Bike Tips section to learn about:
2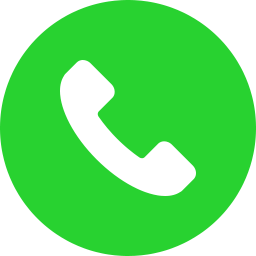 FIX AN APPOINTMENT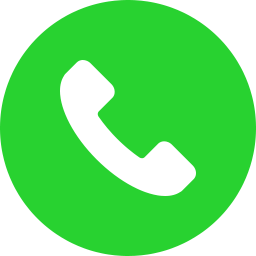 450-764-9226
For advice, to fix an appointment to try and purchase a bike, for a bike repair, a pickup or any other reason, the fastest way is to phone.
You can phone any time and leave a message if there is no answer. I`m often in the shop or out delivering bikes so I can`t always answer. If your phone is private and the number doesn't display to the receiver, make sure you leave a call back number in your message. Make sure you pronounce each number slowly and clearly!
In the case of a purchase, once we scheduled an appointment the bike is reserved for you until you try it. If you change your mind, found a bike elsewhere or wish to cancel the appointment for any reason, please phone ASAP such that the bike can be put back for sale.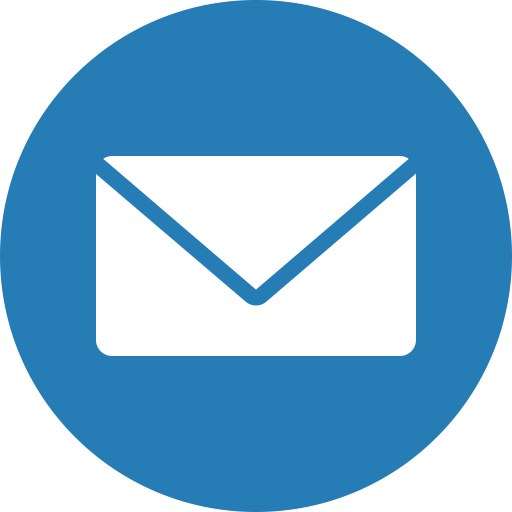 velo@stephanelapointe.com
You can email for information but emails are taken care after phone calls. It's just less complicated and faster to phone. If you leave a call back number in your email I`ll phone you back.
We can't fix an appointment or reserve a bike by email. I won`t go to an appointment unless we had a live phone conversation to make sure it is serious. It's safer for you and me to make sure the other person is for real, not a complete stranger from the internet.
3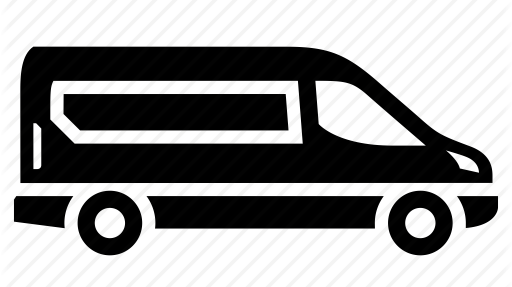 DELIVERY AND TEST DRIVE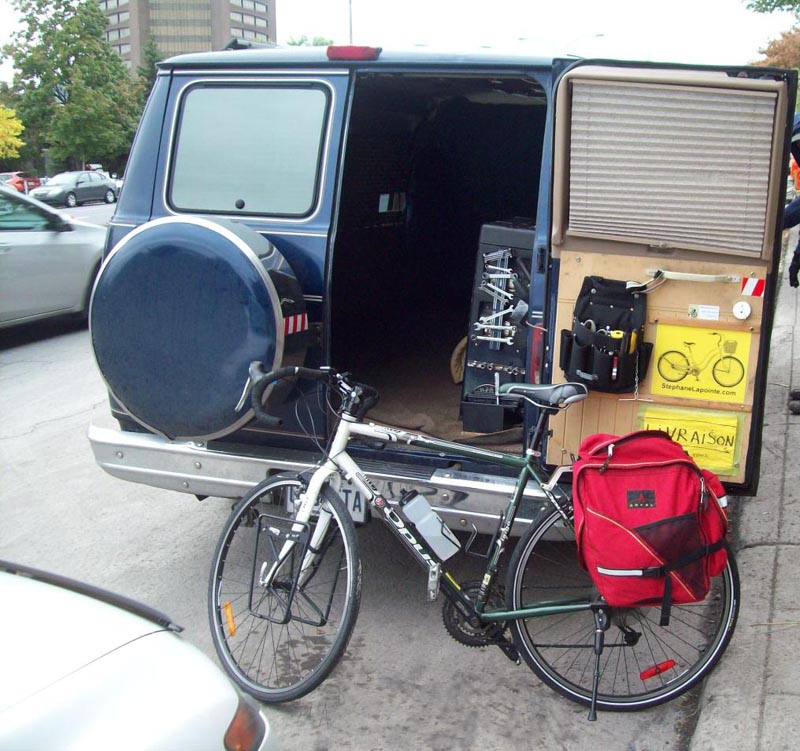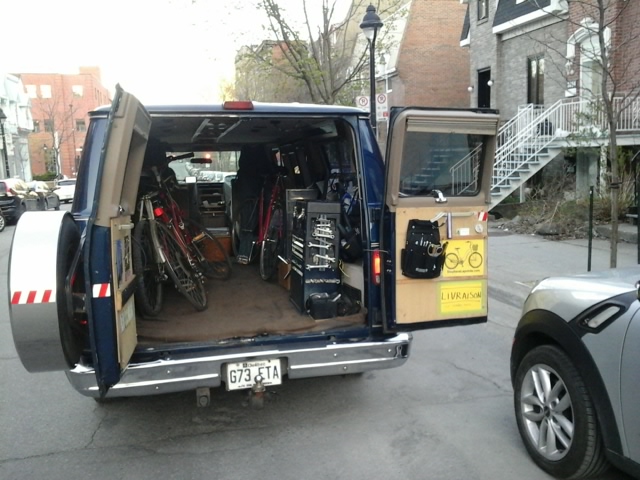 Bike delivery, road test, seat adjustment. I personally deliver each bicycle.
Free Delivery
The shop being 1 hour from downtown Montreal by car, the vast majority of customers have the bike delivered to their home, school or workplace. Where is the shop..
The price of the bike includes delivery, there is no extra cost.
I deliver each bicycle myself, it`s a professional and personalized service. It's not like receiving a bike by mail or UPS !
You test drive the bike before purchase
The bike size is verified, the seat is adjusted for you.
If you have little cycling experience, I will show you how to ride and shift gears.
You then take the bike for a ride on your street, around the block, to give it a good try, shift gears and test the brakes. If you don`t like the bike for any reason you don`t have to purchase it and you have nothing to pay.
However it`s not a roaming bike store. Sometimes I can bring 2 bikes to try but it is expected that you are seriously interested, actively shopping and ready to buy when you find a suitable bike. To help you in your choices I ask many questions on the phone before fixing an appointment, to make sure it`s the right kind of bike for you and the right size.
This service is not suited for: People who don't know how to ride a bike. People with medical issues like back pain, knee pain, neck pain, major overweight and others. Older people who haven`t rode a bike since many years. People who want to try out a new kind of bike just to see how it feels. People who don`t have enough money to pay the asking price and think they can bargain it down to fit their budget !
Delivery Area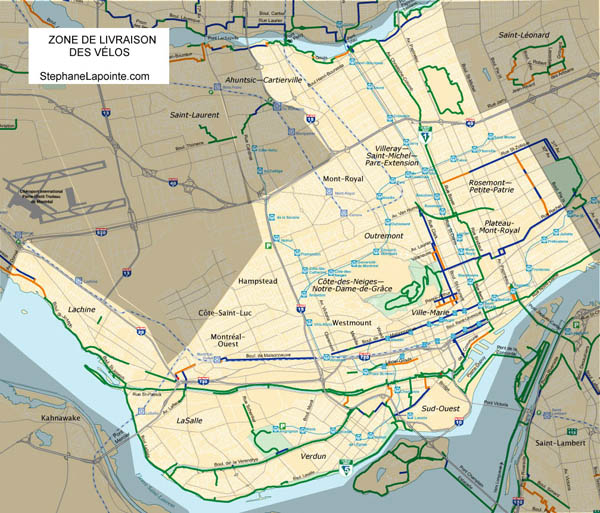 Click to enlarge
Delivery area covers all of downtown, including McGill, Concordia, Mile-End, Plateau, Rosemont, Hochelaga, NDG, Verdun, Lachine, etc.. Click on the map above to enlarge if you are not sure.
If you are outside the delivery area, we must fix an appointment inside the delivery zone, for example at a metro station like Henri-Bourassa or Berri-UQAM. For people East of PI-IX boulevard, like Pointe-aux-Trembles, delivery can be done at the PI-IX metro station for example.
Note that you can carry a bike in the metro outside rush hours, after 19h. Learn more..
Delivery schedule
Monday evenings, Wednesday evenings and Friday evenings, between 7pm and 11pm (19h and 23h).
See below to fix an appointment
No Shipping
We do not offer shipping of bikes by courier services like Purolator, Canada Post, UPS or any other company. We do not pack bikes for shipping. If you are from outside Montreal, you can visit the shop in person, or come to Montreal to meet, or have someone from Montreal take care of delivery for you.
3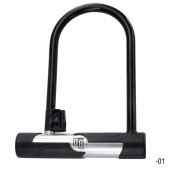 BIKE ACCESSORIES AVAILABLE
See "Accessoires de vélo" (French page) if you wish to add a basket, rear rack, U-lock, lights or other accessories to your bike.
Most accessories installed free of charge
Please mention the accessories you want in advance, when fixing the appointment, to make sure they will be available.
No shipping or delivery of accessories alone, only with the purchase of a complete bike.
5

PAYMENT
Cash preferred or bank transfert via Interac
No checks
No partial payment or deposit. You must pay in full on delivery.
If you have an old bike you no longer need, you can trade it for a price reduction depending on the condition, more on trade-ins..
6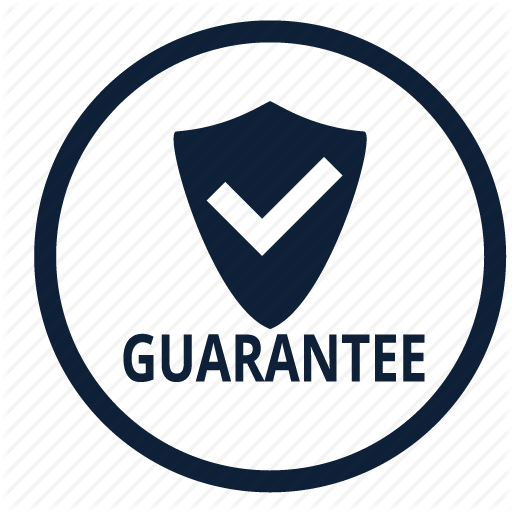 WARRANTY
If your bike was stolen in Montreal
Read this section for basic info but you will find much more information on the French version "Les vols de vélos à Montréal"
If your bike was stolen you should first report it to the police. If the bike is found by the police, which is rare unfortunately, it might be returned to you. To do a report online visit SPVM Montreal Police web site
Check with your home insurance to know if it is worth claiming the value of the bike.
Protecting yourself against bike theft
Always use a good quality U-lock ($25 or more) and always attach it to a solid object, not a wire fence for example.
Never use a chain or a cable
Take note of the serial number, keep the invoice, take pictures of the bike. This helps your insurance claim and the police investigation if stolen.
To reduce the risk of theft and increase the odds that the bike will be returned if found by police anywhere in the province, you should register your bike at www.veloretour.ca. A Velo Retour sticker is available from some bike retailers at a cost of $5 for 3 years.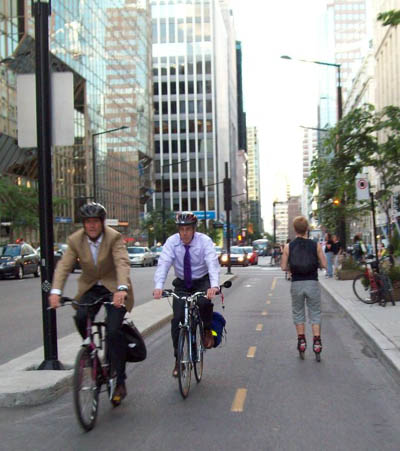 Are you shopping for a bike to commute everyday ? You don't want any low quality toy bike because you will count on it to get to work or school and everywhere else. A new bike is too costly and risky because it will stay parked outside. You are ready to compromise on the look of a used bike, but it must be reliable, comfortable, safe and efficient. You want a warranty to be sure you won't loose time and money fixing a bike sold 'as is' elsewhere more..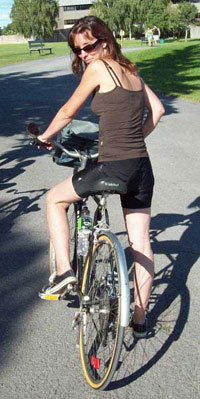 Velo Sport
Minelli
Fiori
Miele
Mikado
Leader
Steve Bauer
Nishiki
Niji
McKinley
Cyclo
Precision
Schwinn